---
It was done changes to hifi broke it.We do want to revive it.But Hifi has changed engine wise I would love to give it a pbr makeover.If we can get it running we would love help giving it a make over.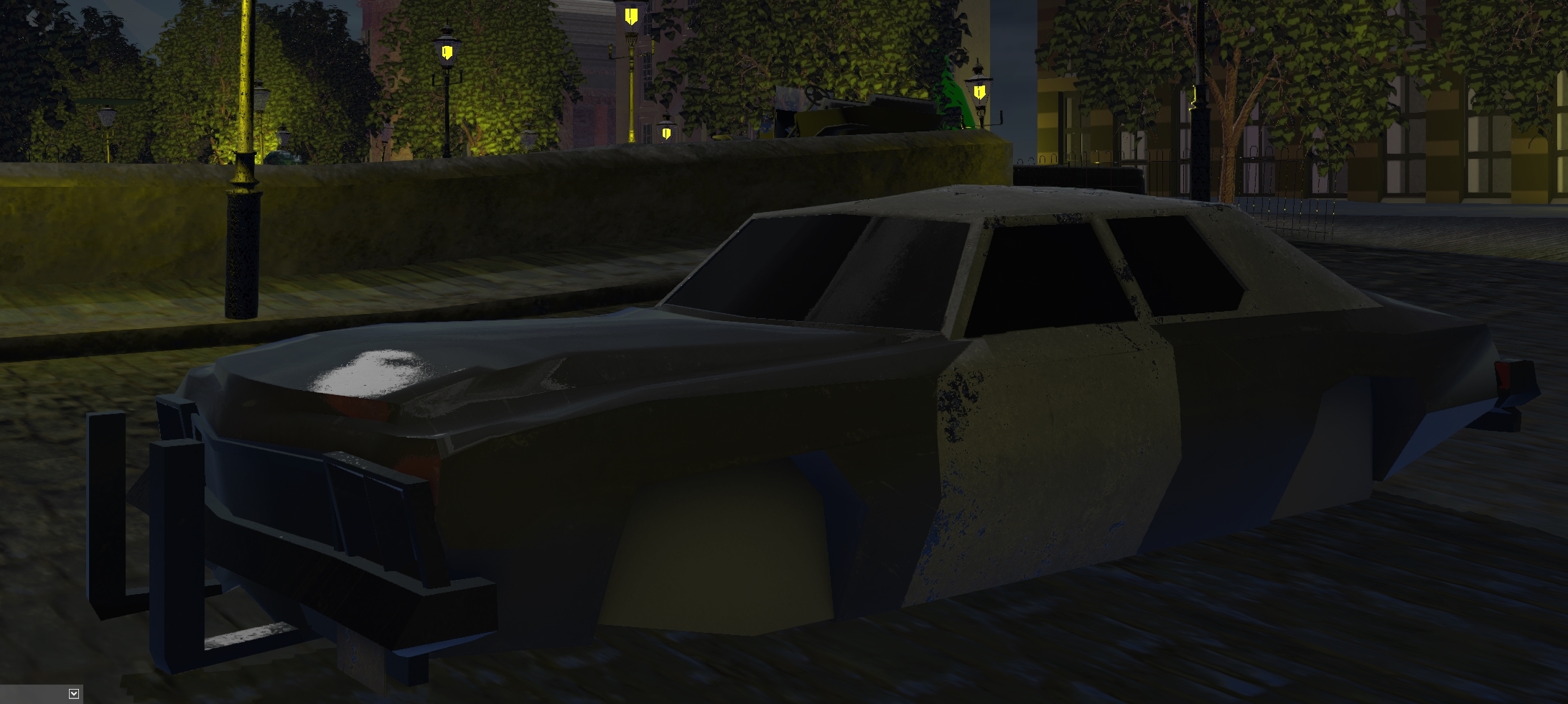 Some stuff we would like to sort out was the jittery car movement. the new collision system should help some
---
Serious restoration project by the look of it @Judas .
That car is an absolute classic, looks like it was left out in the hood unattended and has been stolen, joy ridden all over Hifi by a gang of unauthenticated griefers, stripped of its wheels, battery and plates, and abandoned outside Judas's house.
---